Written by Yuri Onipko - VE3DZ - VE2IM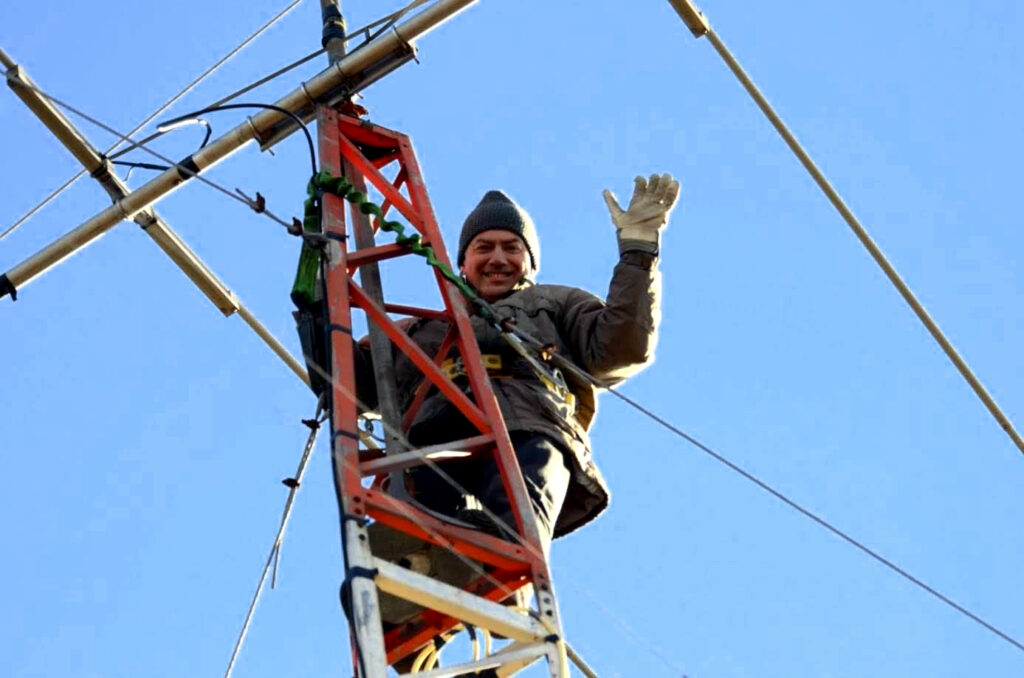 This time due to work commitments I just couldn't allow myself to be off the grid for 3-4 days while driving to Zone 2 (which would be 2nd time in a row in just one month). So I chose to fly, meaning I wouldn't be able to take a lot of stuff with me.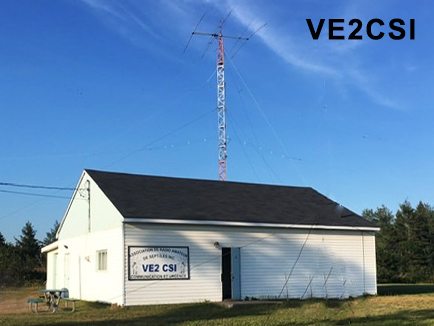 For the last few years, I keep one set of equipment on the spot just for the reason of not having to carry a lot of stuff with me on the plane if I would need to fly. It consists of the old trusty FT1000MP and Alpha 76CA. But since the desire to have SO2R for CW part was pretty high, I had to figure out what exactly I could take with me in the checked-in luggage and what not.
Currently, there is only one antenna for 10-15-20 m at VE2CSI: an old rebuilt Mosley Classic 37 Tribander. Normally for the 2nd radio I would use VA6AM's high power triplexer with high power BPF's for 10, 15 and 20, but they are pretty heavy, taking a lot of luggage space and fragile (I think). I had very strong concern about them being able to withstand the luggage handling at the airport, so I decided not to take them and use 40 M on 15 when need be. While doing some casual operating here in October I had pretty decent EU pile-ups on 15 using that antenna, so I decided to go this way.
Another dilemma: should I bring my own amp or borrow a small ACOM 1010 from Steve VE2TKH. A curiosity to test the new JUMA PA1000 which I could borrow finally took over. So, in my luggage in addition to 2 laptops, I had Elecraft K3, JUMA amplifier, SO2R box, set of BPF's and a bunch of different interfaces, cables and wires.
Travelling to Zone 2 for CQ WW DX Contest is like going to a Field Day: you would need to set up a station from scratch and install some of the antennas in relatively limited time.
Being a member of Sept-Iles Radio Club (VE2CSI) each time I come I may use their facilities on the edge of the town, which is actually a small building with two adjacent towers, one of them was purchased by late Alex VE2XAA and myself. But each time I have to bring all my equipment with me and put up additional antennas.
I arrived a few days in advance changing 2 planes and was blessed with great weather. Sunshine and blue sky. Actually, I don't even remember when I ever needed sunglasses in Zone 2 at the end of November… Pretty unusual for North.
Having such great weather, I decided to start with making an EU beverage right away. There is great "fun" rolling a beverage through the Tundra bushes. This fun, of course, is not the same fun I had while rolling a beverage through the forest of giant cactuses on Aruba, but a very close second. Thanks to Frank VA2FGG who did cut some kind of a path through the bushes a few days ahead of my arrival – it helped a lot.
I used branches and tops of small trees and bushes as a support for the wire. Instead of usual 7…8+ hours it only took me 4 to get it all installed and checked. The length was about 135-140 meters. The weather was on my side all day: unusually sunny and relatively warm for this time of the year, +3-4 deg C. I checked the beverage in the evening and it seemed to be working nicely, especially on 80 m. So, the next day I could devote entirely to my humble set-up…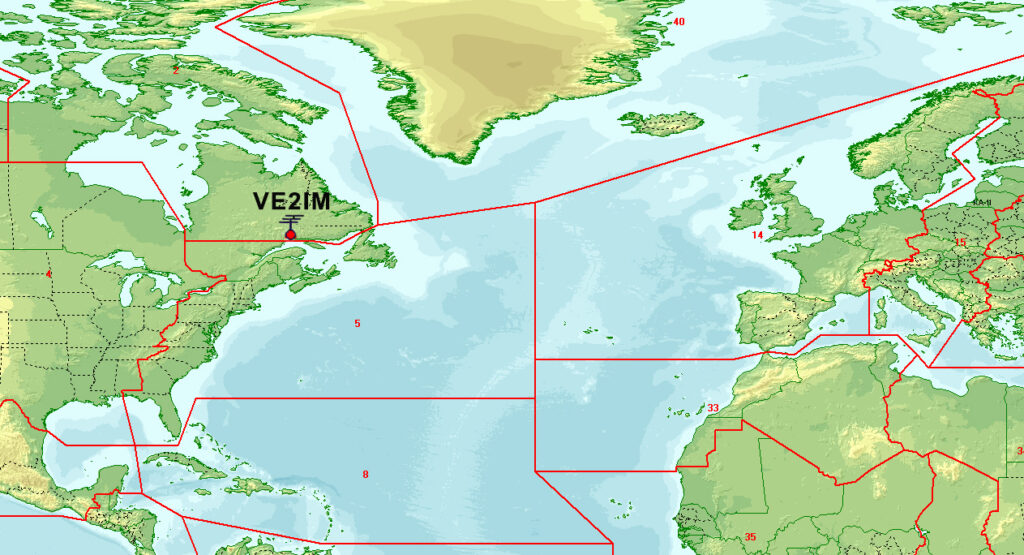 A fair chunk of my life I worked as Field Tech and Field Engineer. The challenge of this job is that you would need to solve a problem on the fly, not tomorrow and not a week after. That's what a customer expects from you. This job was a good school of troubleshooting and problem-solving skills for me.
Travelling to Zone 2 for the last 23 years I always had to set up a station almost from the scratch. In most cases, nothing worked perfectly from a get-go and often I had only a day or two and limited resources to get it working.
In case I drive here by car, at least I may load a trunk with a bunch of useful stuff, but sometimes – like now – when I fly, I can only take that much with me.
That's why I gave up on assembling a competitive SO2R station for the Phone part a few years ago, because it never pays off. Now I just do as "a boy and his radio" category for CQ WW Phone.
But CW is different. Not only because it's my favourite mode, but the requirements to the setup are easier.
Anyway, to make a long story short, here's my simple SO2R setup for the weekend:
FT1000MP + Alpha 76CA (~900 watts) + Dunestar automatic Band Pass Filters w/Top Ten Band Decoder
Elecraft K3 + JUMA PA (800-900 watts) + manually switched set of ICE Band pass filters.
Windows 8 Laptop w/N1MM+, RigExpert Plus USB Interface
DX Doubler SO2R interface w/PIEXX USB converter
Oh, almost forgot about Double L front end protector and AS-26 switch!
So, Flex radio users – please take it easy on me. 🙂 Don't laugh out loud!
Antennas:
20-15-10: Mosley CL37 7 el. Tribander at 55′ feet (~17meters up)
160: Double L
80: Dipole at 50′ feet (~15 meters up)
40: 2 el Yagi at 60′ feet (~18meters up)
RX antenna: 135 m Beverage to EU
Of course, with a setup like this, you can't really count on making it into the World's Top Ten competing with guys like N6MJ(TI7W), KL9A(NP4Z), CR6K(CT1ILT), UT5UGR(TO7A), VY2ZM, VY2TT and such. They have better setups and, most important, much better locations. However, with good conditions on 15 and 10, and the advantage of being a rare mult in this contest, I could try to give them all a run for their money…
Also, trying to do S&P'ing would be suicide for the rate, so my plan was to run as much as possible (at least on one radio) choosing the run frequencies higher in the bands with best current conditions. Also, keeping in mind the relative complexity of band changes I couldn't count on a lot of multiplier moves to other bands (like I always do).
The contest started with great conditions on 80 and 160, the Europeans on 80 sounded like it's 20 meters. I was so enjoying Low Bands throughout the whole weekend that I ended up with 80 m QSO count much higher than on 15. Also, I have never made that many 160 m QSO in this Contest from here before. I got so carried away playing Low Band DX, so I definitely overstayed on 80 and 160… 20 meters were excellent, 15 meters were good too, but relatively short to EU, only about 4 hours long.
My first mistake was to hope using 40 m Beam as a 15 m antenna in cases when I would need to operate 20 and 15 at the same time. Whenever I switched from a Tribander to a 40 m Beam, the pileup would eventually fade in about 5-10 minutes, so I would have to switch back to Tribander. But since I had no other antenna for 20, I had to sacrifice my 15 m run in favour of doing 2 CQ's on both bands at the same time. I think I definitely should've taken a Triplexer with BPF's and then just borrow Steve's ACOM1010.
While being busy with maintaining a decent rate, I checked 10 meters pretty late both days. I still managed to work few EU mults, but I had a feeling that if I went there 1 (or even 2) hour earlier, I could've worked much more. I remember huge 10 m signals from 3B8M and TK0C on both mornings.
My 2nd mistake was not taking a short nap on the first night. I rested pretty well before the Contest and I aimed for the full 48 hours, however, on the 2nd night, I became so sleepy and had to fight fatigue which sometimes resulted in me falling asleep for a minute or two, failing to send a TU to complete the QSO. I apologize to those affected. A couple of times I would even fall asleep for longer periods of 40-45 minutes. I wish I would take an hour or two nap to be more refreshed, but instead, I decided to stay and fight. Now when I'm listening to my recordings I hear that I missed a lot of callers which is not typical for me.
It started around 04 Z Sunday and lasted approximately 5 hours until 09 Z and then by the time of morning pile-up I was more or less in shape again. I ended up with pretty much the same score as always, which I am happy with, considering my lower than usual power and simpler than usual setup. Obviously, with a better 15 m antenna, I could add at least another 300-400 Q's to my score, but it is what it is.
CQ WW CW – 2021-11-27 0000Z to 2021-11-29 0000Z – 6664 QSOs VE2IM Max Rates:
2021-11-27 0252Z – 8.0 per minute (1 minute(s)), 480 per hour by VE2IM
2021-11-27 1728Z – 5.0 per minute (10 minute(s)), 300 per hour by VE2IM
2021-11-27 1818Z – 4.2 per minute (60 minute(s)), 252 per hour by VE2IM
Again, the EU beverage worked so great that I even used it on 40m for receive of Europeans, and it would give me sometimes 10-15 dB gain over the 2 el Beam with much lower noise.
I was glad to see a lot of activity and my congratulations to all who participated and especially those aiming for higher scores operating full time. In this regard, I'd like to acknowledge legendary Jim N6TJ who is still doing 40+ hours being 82 years of age! I'm in awe!
My special thanks to those who found a way to travel in such difficult times to give us all rare multiplers and to those who don't refuse to move from band to band for us.
My gratitude goes to Frank VA2FGG who is spending numerous hours of his personal time maintaining VE2CSI Club station, Andre VA2VVV and Steve VE2TKH, who, while being absent this time, is always ready to help. I will try to convince the guys to put up another (small) tower next year for the 2nd tribander which we have in storage.
| | | | |
| --- | --- | --- | --- |
| Band | QSOs | Zones | Countries |
| 160 | 723 | 15 | 57 |
| 80 | 1379 | 20 | 77 |
| 40 | 1463 | 23 | 83 |
| 20 | 1820 | 26 | 82 |
| 15 | 1065 | 23 | 75 |
| 10 | 97 | 14 | 36 |
| Totals | 6547 | 121 | 410 |
I appreciate the efforts of Nick VA2VT and Chris VO2AC who were chasing me on many bands giving me a rare Zone 2 multiplier! Thanks to all for the QSOs, good luck and good health. And finally, thank you for reading this (rather long) story…
Callsign: VE2IM
Operator: VE3DZ
Station: VE2CSI
Category: SOAB HP (Single Operator All Bands High Power)
QTH: Ζone 2
Hours On/Active: about 46,5 hours
Score 8.739.729
73, Yuri VE3DZ