We managed to have a great time during the CQ WPX SSB Contest again! It is true that we lived pre-Covid times and many operators and friends came and visited us at the station. It was literally a party. And of course we were all very happy that everything went as we wished and we all had a good time.
Monday morning, after the Contest, with everyone gone and the birds chirping melodiously, made us reminisce about all the good times we had during the weekend.
Among many others who visited, we met new friends since Kostas SV3CKU, from Xylokastro and Andreas SV3RPQ from Aigios were there as part of the Operators team.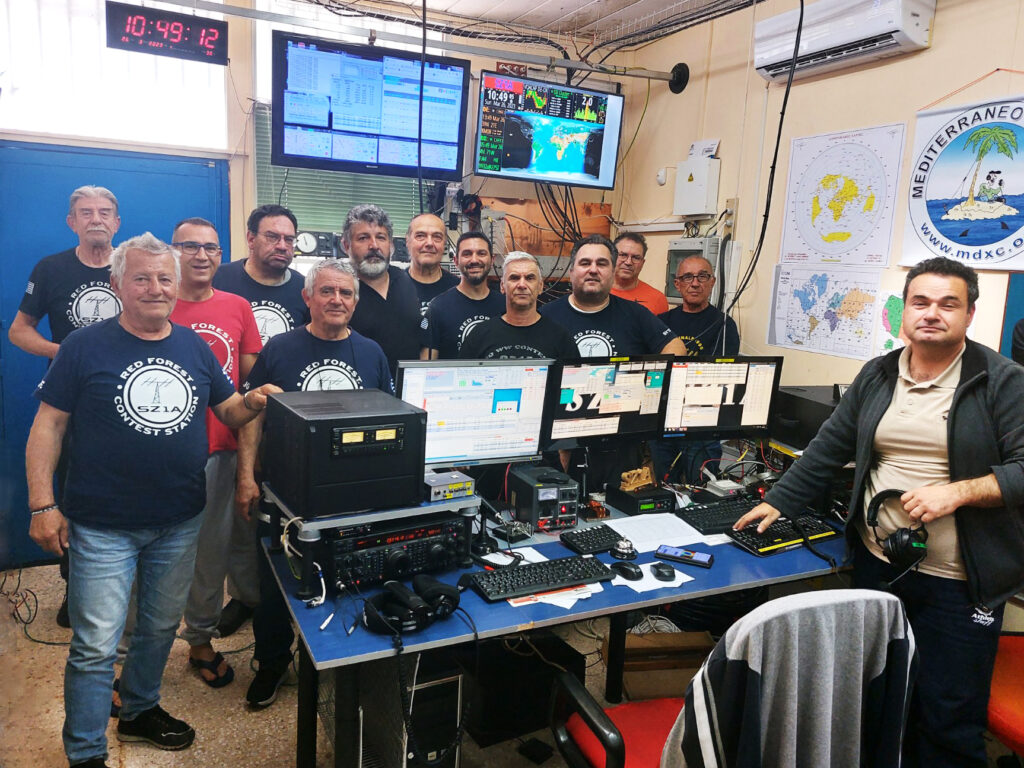 The Team
Otherwise present, more or less, were Thanasis SV1CQK, Giannis SV1GE, Giannis SV1PMQ, Sotiris SV1BDO, Kleanthis SV1JG, Damianos SV2GQV, Kostas SV1CQG, Panagiotis SV8PMM, Vassilis SV1DPJ, Konstantinos SV1DPI, Manos SV1DAY, Kostas SV3CKU, Andreas SV3RPQ , Konstantinos SV1CQN, Giannis SV2SZS, Fotis SY1EDG, Kostas SV1HLB, Dimitris SV1TBW and our doctor Panos. We missed the usual suspects as Dimitris SV1CIB was absent in Athens and Andrew SV1DKD had prior commitments.

The station
The station worked without problems and we really enjoyed it. None of the computers even had to be restarted. No RFI, no freeze-ups or crashes or anything substantial.
Two or three times a small bug in N1MM+ made us restart the program but that was it.
An ethernet switch at station 7 had an issue before the contest started (it was momentarily losing clients). It was replaced with a new one we had further issues. Cross-band interference between stations was at acceptable levels. We only had a problem with 20m to 10m but we didn't have to use these two bands at the same time.
The food
Food and tsipouro have always been our strong point. Spyros SV1CQM offered a full roast pig that was roasted on the spit on Saturday at noon (Hellenic National Independance Day – March 25).
On Saturday night, Kostas SV1CQN also brought fried cod for those who were fasting!
Giannis SV1GE brought a lot of wine that will last even for the next contest and Panagiotis SV8PMM plenty of homemade Aegina pistachios.
Of course, we enjoyed ourselves apart from food, conversation, tsipouro, the fireplace and good company.
The result….
After some time we decided to participate in the M2 category. We had two stations on the air simultaneously and one additional station that was usually in the inband role for one of the two run stations.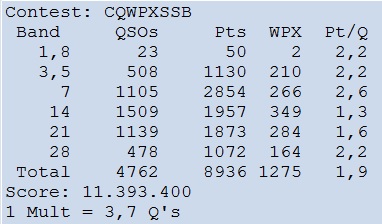 Throughout the contest, our score was live on the relevant sites. At the end we were ranked on Live score at 15th in the world and 11th in Europe among the stations that were reporting scores.
Our score was pretty good since we passed our original goal of 10 million points. We managed 4762 contacts, 1275 prefixes and 11,393,400 points. In other words, we approached the scores we usualy achieve in CW, which is not easy since we are usually weaker in SSB. It seems that a team, a base of operators is building, since many of the operators were also in the October 2022 SSB. Note that our best M2 score so far has only been 1.5 million points!!!
Propagation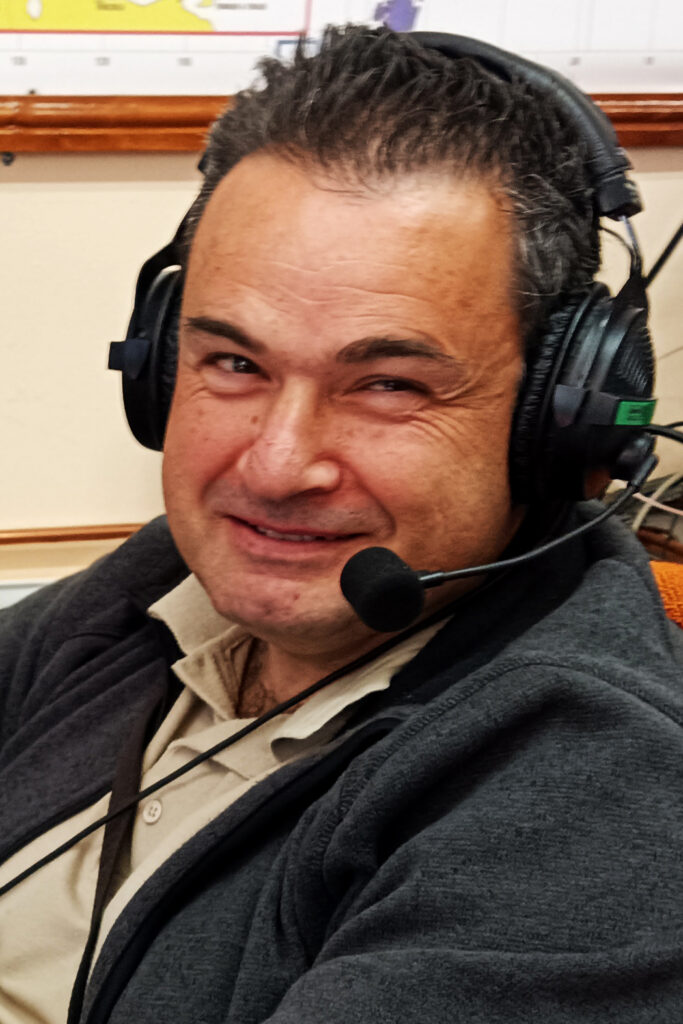 The propagation was expected to be much better. A solar storm resulted in us having zero propagation on our good band, 40m, from Friday to Saturday. Especially the Inband station didn't give us anything during those hours. Little by little it started to get better but it wasn't until Sunday that propagation started to recover and resemble the previous days and nights before the contest. On Sunday afternoon, America also opened on 10m, but for a while. Mostly we had the classics: steady QSOs on 20m and 15m, a lot of South America on 10m and fine propagation on 40m except for the first night.
In Conclusion
Detailed statistics of our participation at https://www.qsl.net/sz1a/sh5/2023/2023_cq-wpx-ssb_sz1a/index.htm
We had a great time, initially we did not expect this since we were preparing for a small participation of 4-5 people without many guests. Unexpectedly many friends and operators came and created another landscape. Enthusiasm, nice company, many "tables" with conversations, lots of sweets and food, all good!